Sod Products: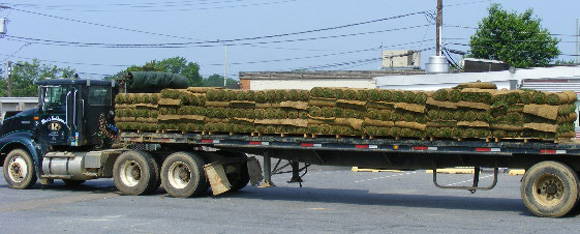 Bartell's has been a supplier of high-quality turfgrass sod for the past 84 years.
In addition to supplying the finest sod grown, we handle an extensive line of lawn related products: fertilizers, lawn/weed control products, topsoil, mulches, tools and other lawn care goods for both homeowners and landscape professionals.
Sod orders can be picked from our store's Central Ave location. If you'd like to have sod delivered to your project site, please call for a quote.
---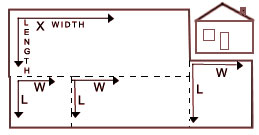 To calculate the amount of turfgrass sod for a project, you must determine the number of square feet of sod needed. First, you should first divide the project area into squares and rectangles. Multiply the length times the width for each of those areas, then add the areas of squares and rectangles together for the total amount of sod needed for your project.
Use our sod calculator below: