Two Locations
Bartell Farm & Garden Supply
277 Central Avenue,
Clark, NJ 07066-1195
Telephone. (732) 388-1581 • (732) 388-1582
Hours of Operation
Weekdays - 7am to 5pm
Saturdays - 8am to 4pm
Sundays - Closed
Bartell Farm & Garden Supply
(Bulk Location)
2120 Lake Avenue
Scotch Plains, NJ 07076-3102
Telephone. (908) 654-1566
Hours of Operation
Weekdays - 8am to 4:30pm
Saturdays - 8am to 4pm
Sundays - Closed
Delivery
Over 84 years serving Landscaping needs. We have a small fleet of 8 trucks for all your delivery needs (charges vary by town location). read more
Its that time of year again FIREWOOD SEASON
Cut split and ready to burn. We sell True Full Cords and Half cords for pickup or delivery. We also sell pieces at our Central Ave location if you don't need a full or half cord. So stop in or call and get ready to cozy up to a nice fire on a chilly night.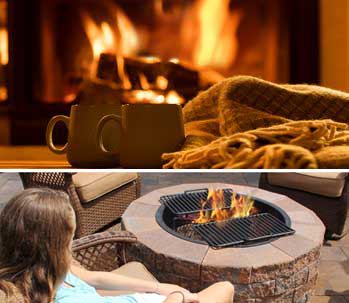 Bartell Farm and Garden proudly serves Scotch Plains, Westfield, Cranford, Rahway, Mountainside, Colonia, Linden, Roselle, Watchung, Plainfield, Clark, Garwood, Roselle Park, Edison, Woodbridge and nearby areas.
We have a number of products including sand, gravel, firewood, top soil, mulch, grass seed, sod, fertilizers, pavers from Techo-Bloc, ice Melter, salt, snow shovels, drainage products, PVC pipe, garden supplies, bird Seed and other bulk supplies.
Come visit us today!